EPT and its validation and reliability
Since we developed the EPT, we have attempted to assess its validity and reliability.
Validity can generally be described as a measure of how well it measures what we want to measure.
EPT has the ambition to measure how well a person's personality will fit into the archetypes that have been described.
Validity is based upon a strong correlation between the theoretical definition and the operational definition. The answers in EPT are therefore presented in two parts – Personality Profile as well as Entrepreneurial Profile.
Does EPT measure what it claims to measure?
To answer this question, one should use different validity definitions.
Conceptual validity is a central focus, and this is the question of how well the test measures abstract psychological concepts such as flexibility or strength of will.
In practice, you measure the frequency with which the results correlate with other well-established tests. Since there is no equivalent test, the future examination of the test may lead to a better assessment of this.
The experiences that we gain with testing of different people will provide a basis for a more thorough assessment of the validity.
Reliability is another concept. Reliability indicates how reliable the test is. The reliability in the assessment of the archetype is how consistent the different archetypes are.
It is clear that there are some differences among the various features of the archetypes, but there are several common denominators. It is also possible that a person can move in and out of the different archetypes in different stages of his/her development.
Reliability measures how reliable the test is in terms of distinguishing the described archetypes. It is a question of the measuring accuracy and how well the test differentiates among the archetypes. The experiences we have of the test are likely dependent on the fact that the test is most often used by people who have an orientation towards entrepreneurship. What remains to proceed with the assessment of reliability is to allow the same individuals to come back to see how consistent their answers are on different measurement occasions.
''Face Validity'' much as ''apparent'' or ''obvious'' validity indicates if the test at first glance appears to measure what it intends to measure.
This may be important to ensure, as a test in that a person may need to perceive the test as relevant to feel motivated to take it.
EPT has proved to have surprisingly high face validity as we have experienced test runs of up to about 5.000 tests performed in Sweden alone. And now in the year 2020 over 24.000 tests in Sweden, before we now launch it in English.
EPT- EntrepreneurProfileTest – is developed by Stefan Lindstrom (Entreprenologist) and Hans-Olle Frummerin, (Licensed psychologist). EPT is based on research about entrepreneurs like Stefan Lindström, who has both observed, researched, and contributed to.
Best regards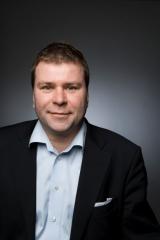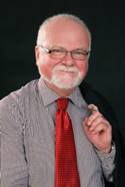 Stefan Lindstrom & Hans Olle Frummerin