Find out what motivates and drives you !
                                                        What motivates and drives you ?  
Maybe you see your self as – Intuitive, creative and great initiator, skills as caught the spur of the moment,,
or – Good planner, tend to like the efficiency, holistic orientated,,,
or  – Flexible, can often combined feelings & analytical skills when you make your decisions,,,
or – Innovative, detail orientated skills, ability to act on your impulses or as you call it – intuition,,,
or  – Effective, holistic and often customer orientated,,,
or do you see your self as – Emotion as well as mentally driven, the work itself provides you with your incentives and stimuli,,,
Try the test and see.
We all recognize that improving self-awareness can be extremely helpful to entrepreneurs who wish to improve their performance and that of their companies.
Developing a successful company requires the development of the organization. For an entrepreneurial company, this process needs to start with the entrepreneur, or as our research says, the entrepreneur needs to develop oneself. But gaining the insights necessary for this development is not easy. We have developed a set of profiles, enabled by our research, which greatly facilitates the process of identifying and motivating the development.
To find your profile and start your journey of improvement take the test that gives you this insight like over 24.000 others already have done.
You also get a personality profile, which you can use in your personal development, as well as in team-development, recruiting, personnel development, HR, Coaching, Mentoring, etc.
Self-awareness increases one's ability.
Good luck and enjoy your results.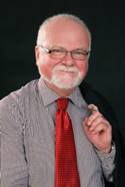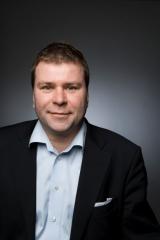 Copyright 2010-2020     Stefan Lindstrom & Hans Olle Frummerin. 
The Entrepreneur Profile Test (EPT) – developed by Stefan Lindstrom specialist in Entrepreneurial management and Hans-Olle Frummerin licensed Psychologist, after an idea by Nicklas Mattsson at that time, editor in chief of the Swedish magazine Entreprenör.
Lindstrom and Frummerin have created the test, based on Lindstrom's knowledge of and research about entrepreneurs, and use of behavioral tests as well as Frummerin' s knowledge within psychology, and personality & psychology tests. Both as management consultants engaged in personnel and organizational development.
Since 2010 EPT has been updated by Lindstrom in 2017, as well as launched in English 2020.