We provide different development programs.
Various customized assignments in personnel & organizational development, e.g.,
Business analyzes

Management groups

Team development

Learning innovation

Organizational leadership

T

hink strategically to win new clients

Accelerating your business top line

Change management

Systems thinking

Virtual teamwork
Some previous tailor-made training programs e.g.,
Business acumen

Business development.

Driving forces and where they come from.

Motivation and where it comes from

Development versus change

Different entrepreneur types and their characteristics.

EPT – the test • How to do to get ideas – EPT

Different ways to create – proceed during the creation process – EPT

Ethics – business ethics

From boss to a leader to entrepreneur

Negotiation techniques

Sale, the B2B process

International communication

Interculturality

Customer service

Communication

Leadership

The role and responsibilities of the management team

Meeting technique

New as a business owner and entrepreneur

Presentation technique

Recruitment

Time management – how to be efficient

Team development.
Within the psychological specializations and organizational development, there are also programs in German, Danish, Swedish, and French, as well as in English.
ENQUIRE ABOUT SPEECHES & ADVISORY SERVICES etc,
For senior advisory services to management teams, or boards. Executive coaching, enquire, and most welcome direct to. contact@entrepreneurprofiletest.com
We will tailor a lecture or seminars that meet your needs and wishes, call or write us for a quote at,                                    Int +46 70 422 422 1.  or  contact@entrepreneurprofiletest.com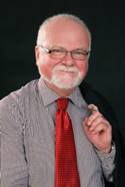 Hans-Olle Frummerin Lic.Psychologist & MSc, Stefan Lindstrom Entreprenologist & MBA